Escuela de sabor
Online shop with space reservations for a cooking school
Daniel Yranzo is a key figure in Aragonese cuisine. He's passionate about cooking and flavours and a great advocate of local and seasonal produce.
He's a chef and presenter on Aragón TV with the food travel program La Repera, and La Pera Limonera. He works as a food and image consultant for the Simply supermarket chain. He's also part of the Aragonese Balay appliance brand.
Project description
Daniel Yranzo sought the help of Zonsai IT Solutions as a technology consultant from the very beginning of his journey. The aim was to show their cooking school to the world:  Escuela de sabor. A space where he runs cooking courses and hosts gastronomic events. Offering an attractive and fresh look, the WordPress is developed with Woocommerce and focussed on the management of bookings for the courses and events that take place in his space.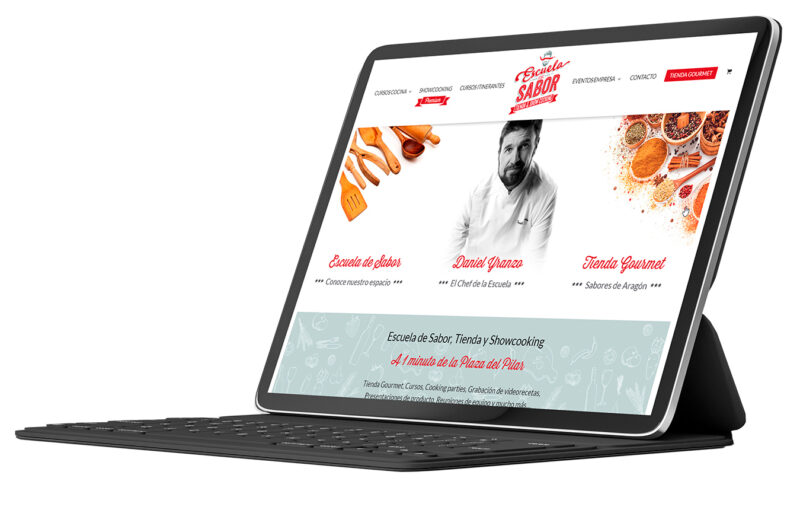 Results
Woocommerce design with reservation system
After creating the design, focussed on user experience (UX), we developed the Escuela de Sabor WordPress. The Escuela de Sabor website is specially designed to add value to the brand online and provide the end user with information about the company's activity, intuitively channelling users to make their reservations online.
To ensure the Escuela de Sabor project grows over time, functionalities were added to what is a traditional online booking system: dates, timetables, place limits, price, POS, paypal…
It makes it possible to manage the chefs responsible for the activities and the different locations they can take place by integrating the Google Maps service.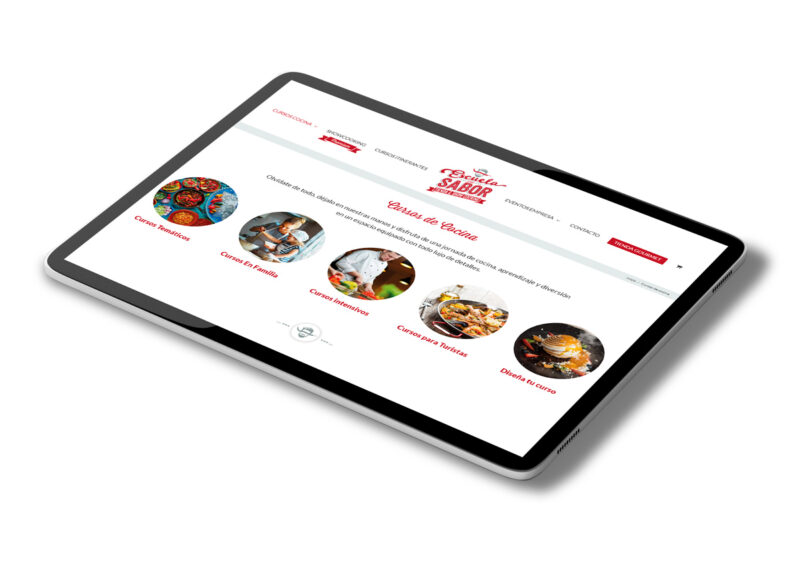 Let's
get to know

each other
Fill out this form and we'll schedule a meeting to discuss your goals and how we can collaborate.